Primo Lanterns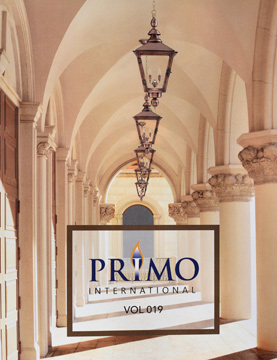 Primo Lighting offers elegant families of copper gas and electric lanterns. These gorgeous fixtures are hand-crafted to enhance your home's beauty. No matter where you live or your personal style, we have a wide selection of designs sure to meet your desired needs.
Trends may come and go, but Primo's timeless designs and unmatched quality will provide elegance for you to enjoy and others to admire.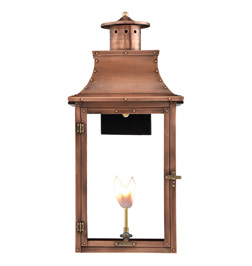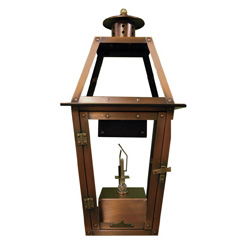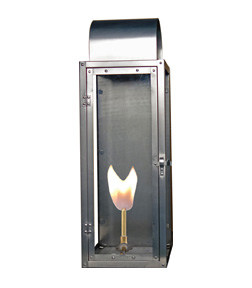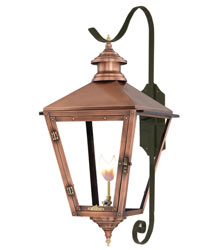 What Makes Us Different
Primo's team has over 40 years experience in illuminating homes and offices. Their experience led to handcrafting durable gas and electric fixtures designed to complement the beauty of your home or office.

Primo's lanterns are shaped by hand from copper. Brass hinges are added for durability. The gas and electric components are of the finest quality available. Special care is taken by our artisans to ensure the tempered glass fits snuggly and the doors close tightly to prevent flame blowouts or weather interference with the electrical components.

A light glaze is added to the aged copper stained finish to inhibit uneven natural color aging over time. Consistent quality and timeless beauty are the hallmarks of a Primo gas or electric lantern.
Primo's mission
Primo Lanterns
Primo's team of designers and artisans has over 40 years experience handcrafting durable gas and electric copper fixtures. These fixtures will enhance the beauty of any home or office.